Screen Printing & Embroidery in Charlotte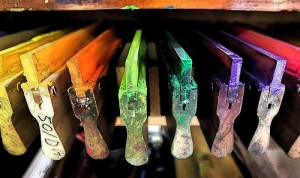 Our in-house screen printing & embroidery service ensures you will get what you ordered, call and make an appointment today to have us deliver to Charlotte, NC!
Adver-Tees provides high quality, custom, screen printing & embroidery for t-shirts, sweatshirts, polo shirts, jackets, dress shirts, caps & hats to most everyone in Charlotte. Whether you are a school, church, sports team or corporate/commercial office we can provide our services to you and make sure you get what you deserve.